About A-1 Carpet Color & Rug Restoration
Proudly Serving Camden County, Georgia & Beyond
A-1 Carpet Color & Rug Restoration is Camden County's premier carpet dyeing company. We are family owned and operated and excited to serve you. We love providing our community with unmatched service and passion for our work every day.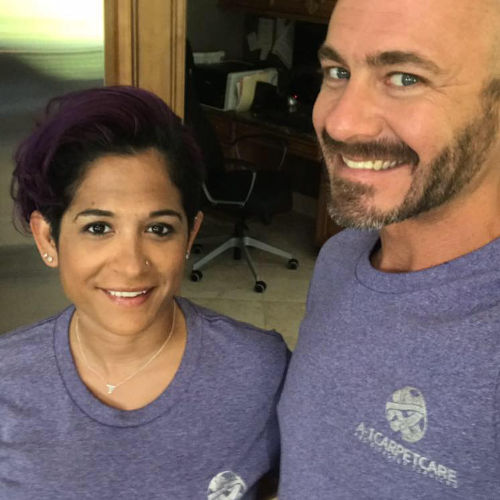 Dan and Angela Udy
Owners
Owners Dan & Angela Udy are trained and experienced in all aspects of carpet dyeing and rug restoration. Building on their 10+ years of carpet and floor cleaning experience, they expanded their offering to include carpet dyeing in 2018. They have both completed the
Colorful Carpets Color Training Certification Class
.
Dan and Angela are committed to supporting the St Marys community and always providing amazing customer service to A-1 customers.
Chris Howell's carpet and rug dyeing courses are designed to teach professionals how to develop the dyeing and restoration skills that brought Howell and Colorful Carpets international recognition. This intensive course turns cleaners and restoration professionals into specialists.
The A-1 team is proud to be Colorful Carpets Color Training Certified.